MARK CRISPIN MILLER

IN CONVERSATION WITH RICHARD WOLINSKY

The author of
Fooled Again: How the Right Stole the 2004 Election & Why They'll Steal The Next One (Unless We Stop Them)
discusses not only vote fraud in the 2000 and 2004 presidential elections, but also more recent vote theft in the 2005 election as well. This 46-minute wide-ranging interview deals with the rise of theocrats in the Republican Party and other topics as well. Mark Crispin Miller is a Professor at NYU in New York City and has written several books, including
The Bush Dyslexicon
and
Cruel & Unusual: Bush/Cheney's New World Order. Mark Crispin Miller's website.
About the interviewer:

RICHARD WOLINSKY
hosts "Bookwaves on Cover to Cover" heard every Thursday at 3:00 pm on KPFA-FM in Berkeley (www.kpfa.org) and in Pacifica syndication.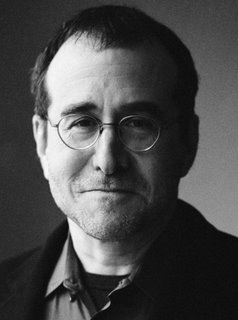 TERRENCE McNALLY OF Pacifica sister station KPFK-FM Los Angeles, interviews Mark Crispin Miller TRANSCRIPT.