LORETTA GRECO

ARTISTIC DIRECTOR OF

IN CONVERSATION WITH RICHARD WOLINSKY

LORETTA GRECO is proud to helm her fith season at the Ma. gicMs. Greco has developed and produced the work of Lloyd Suh, Laura Shellhardt, John Kolvenbach, Luis Alfaro, Lydia Stryk, Tarell Alvin McCraney, Carter Lewis, Oni Faida Lampley, Liz Duffy Adams, Theresa Rebeck, and Taylor Mac. Her selected Magic directing credits include:  Mauritius, Goldfish, Or, and Oedipus el Rey. Ms. Greco's New York premieres include Tracey Scott Wilson's The Story, the OBIE Award-winning Lackawanna Blues by Ruben Santiago Hudson and Nilo Cruz's Two Sisters and a Piano at The Public Theater; and several other works.  Ms. Greco directed the national tour of Emily Mann's Having Our Say as well as the play's international premiere at the Market Theatre in Johannesburg, South Africa. Regional credits include the critically acclaimed revival of David Mamet's Speed-the-Plow and the West Coast premiere of David Harrower's Blackbird at A.C.T. in San Francisco, Romeo and Juliet and Stop Kiss at Oregon Shakespeare Festival as well as productions at La Jolla Playhouse, South Coast Rep, McCarter Theatre Center, Long Wharf Theatre, and elsewhere.  Prior to her Magic post, Ms. Greco served as Producing Artistic Director of NY's Women's Project. She also served as Associate Director/Resident Producer at the McCarter Theatre in Princeton where she conceived and launched their Second Stage OnStage initiative. Ms. Greco received her MFA from Catholic University, her BA from Loyola University of the South, and is the recipient of two Drama League Fellowships and a Princess Graceard Award.

As one of the nation's preeminent hot houses for bold new work, Magic Theatre has changed the face of American drama through its commitment to the cultivation of innovative plays, playwrights, and audiences – and its entertaining productions of original work. For 44 years, Magic has contributed to the inventiveness and relevance of the national canon while ensuring the future vibrancy of the American theatre.

About the interviewer:

RICHARD WOLINSKY
hosts "Bookwaves on Cover to Cover" heard every Thursday at 3:00 pm on KPFA-FM in Berkeley. He also hosts monthly theatre interviews on "Open Book" on Fridays at 3 pm.




Loretta Greco discusses Se Llama Cristina, her other work at the Magic, the past and upcoming seasons, and her own career (37 min)

Friday February 8, 2013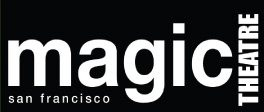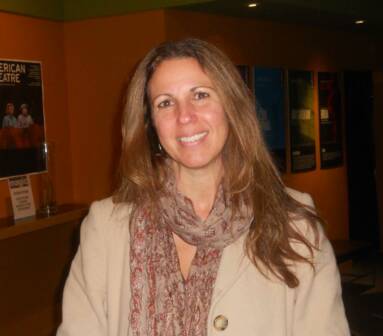 Loretta Greco discusses Annapurna, her other work at the Magic, the past and upcoming seasons, and her own career (38 min)

Friday November 11, 2011